W
hat I'm finding really cool in New York is that there's always something cool or interesting to look at. Just in my block alone, I could probably spend the entire day sitting in the front steps people watching and listening to conversations about their daily lives....like a social zoo per se. We spent the whole day walking...and walking. I was pretty pleased with myself with how much walking I've done here...and i mean lots! We walked from East Village to Soho, from Soho to the Brooklyn Bridge and finally Brooklyn bridge to Battery Park to visit Lady Liberty. We were pretty please with ourselves today that we reached the crown of the Statue of Liberty, having booked months ago, we were able to skip the lines and go straight to the top! That was probably the highlight of my day...til tomorrow Beso!

Wearing vintage tuxedo shirt, country road shorts, Peter Alexander vest, Nu&Nan Scarf, Longchamp bag, Ralph Lauren sandals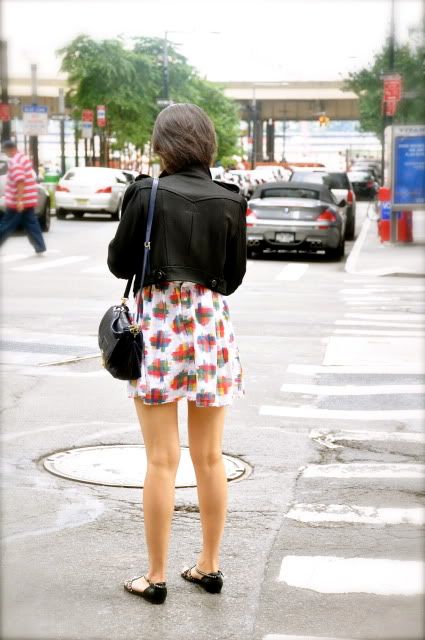 I loved this girls outfit, she was waiting for a cab in the financial district
Taking a bit of the big apple
Symmetry at the Brooklyn Bridge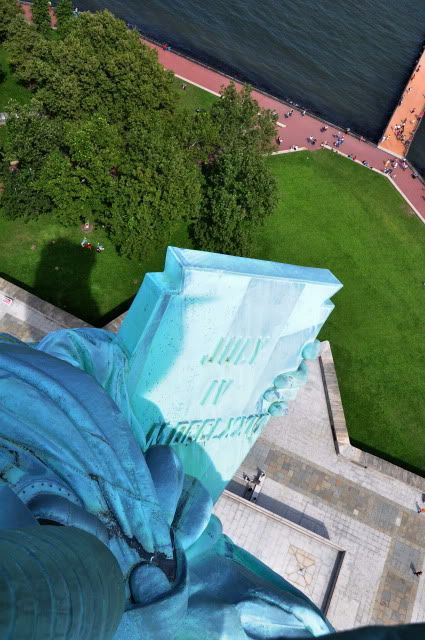 View from Lady Liberty's Crown!