For anybody who knows a thing or two about photography would understand the principle of Sunny 16. For the rest of us, it basically creates happy pictures. Sydney has been blessed with beautiful weather .... sunny days, clear skies, crisp air. Perfect for saturday shoot with my photography class and an excuse to wear my happy pink new Marni ballerina flats....love!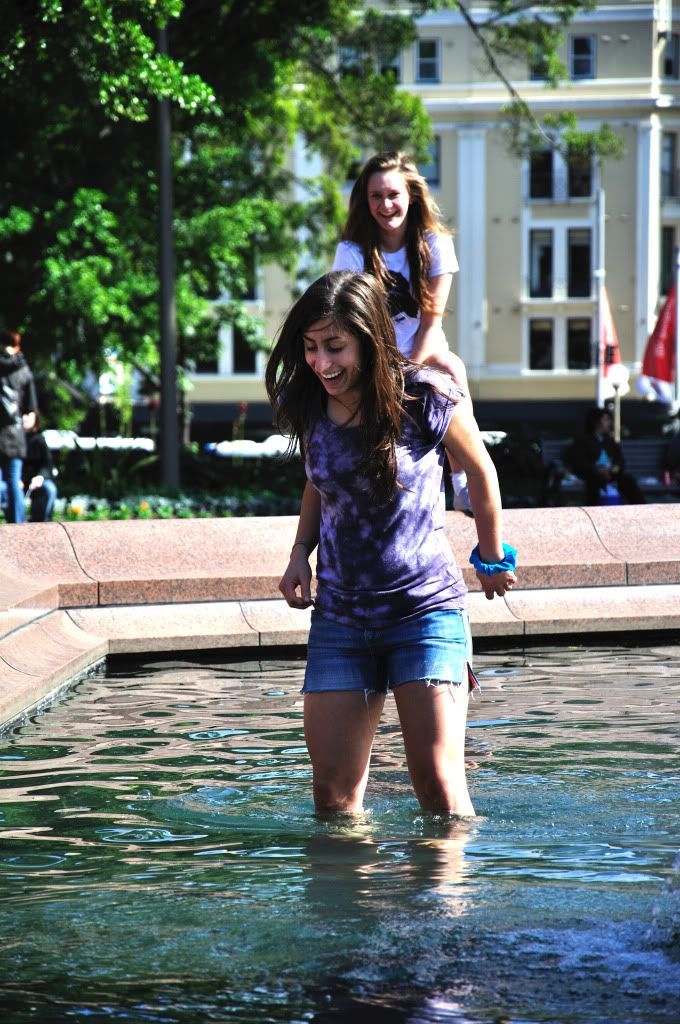 These girls were having such a good time in Hyde Park playing frisbee. Not very Winter?huh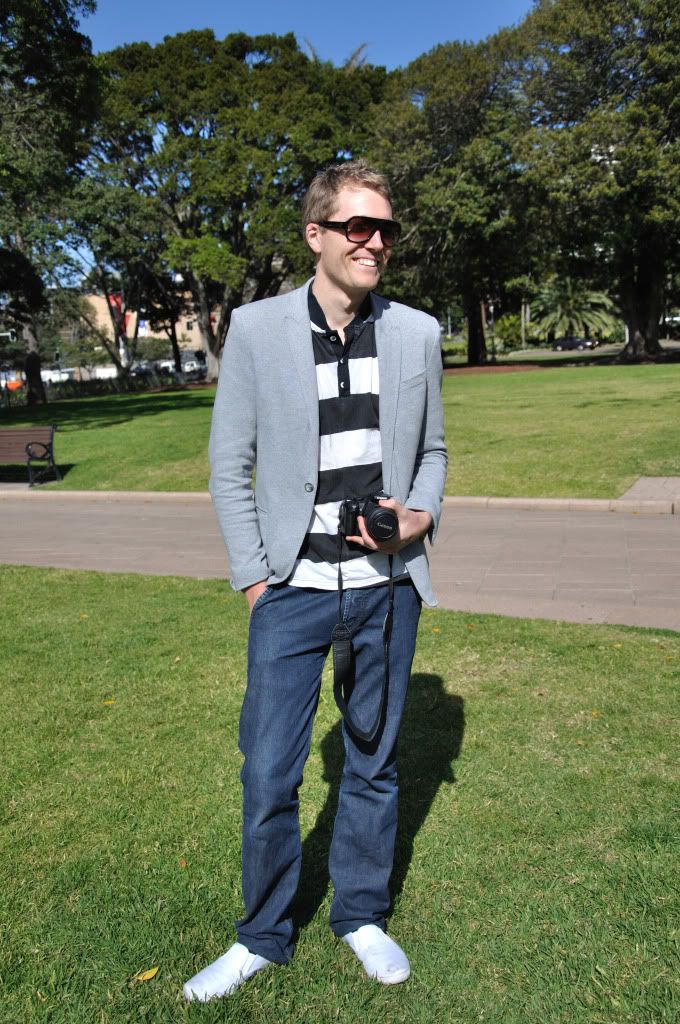 He's in my class and wearing a cool grey blazer
How sweet are these lipstick pink patent Marni ballerina flats.....Delicious!
Unfortunately i was trying to break them in and managed to gain a few blisters...good thing i had my old loafers to save the day....not too pretty but oh so comfy.
Wearing Dotti pleated crotch trousers, CR top, LV damier azure pouchette, nu+ Nan scarf, third millennium jacket