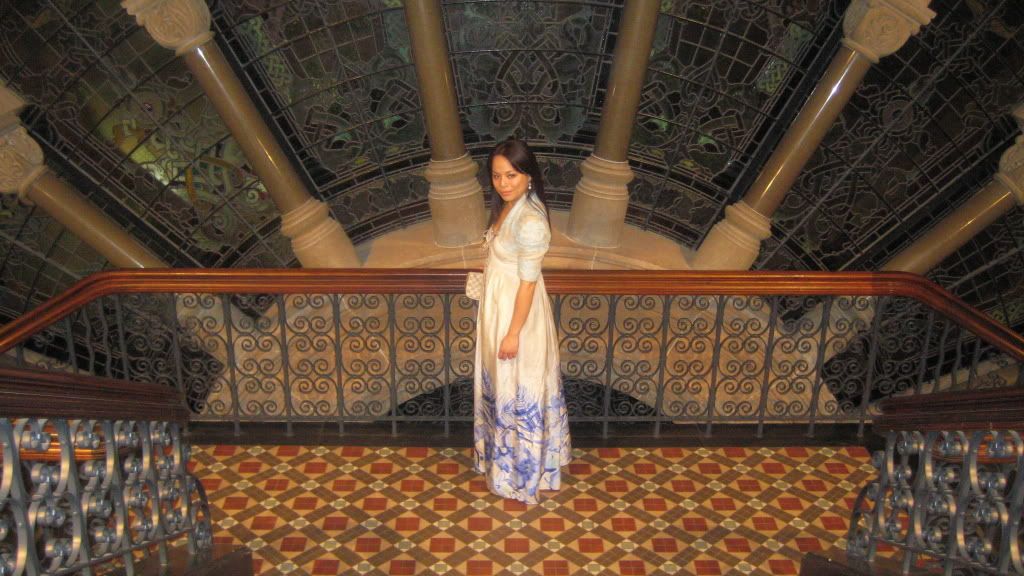 Ed & Bek bolero, Witchery silk dress, Steve Madden shoes,Louis Vuitton damier azure pouch Vintage pearls and diamond earrings and ring.
For I have loved thee with a love, 
That knows no bounds nor time;
As if for all eternity,
Thy soul twas knit to mine.
Before the starlight flickered,
My heart was searching for thine heart,

Thy soul searched there for mine.

Then there as if twas guided,
Our souls were drawn together,

As by some greater plan.

Last night I was fortunate to be invited to a lovely wedding at the QVB to one of Ant's dear friends. a couple of weeks back i bought a delightfully sweet bolero with baby blue floral accents. I was in love...i purchased it from my fave vintage store "Eva's Vintage in Leichhardt ....the bolero is by Ed and beck an Australian designer. I really didn't have anything to wear with it but i was adamant to wear the piece to the wedding. Strong shoulders are so fab this season and it was my homage to the likes of Balmain to wear it. Luckily for me i came across a flowy silk witchery dress that swished and swayed  like a love song.....ahhhhh
The ceremony was lovely and the reception utterly  charming. High ceilings, candlelit.champagne pouring, sound of jazz, mellow conversations, delicious food...handsome men. Reminded me from a scene from Meet Joe Black....