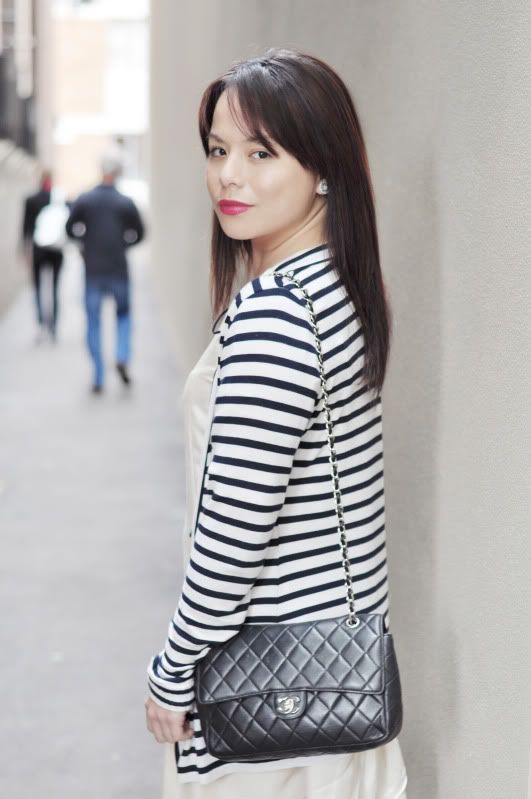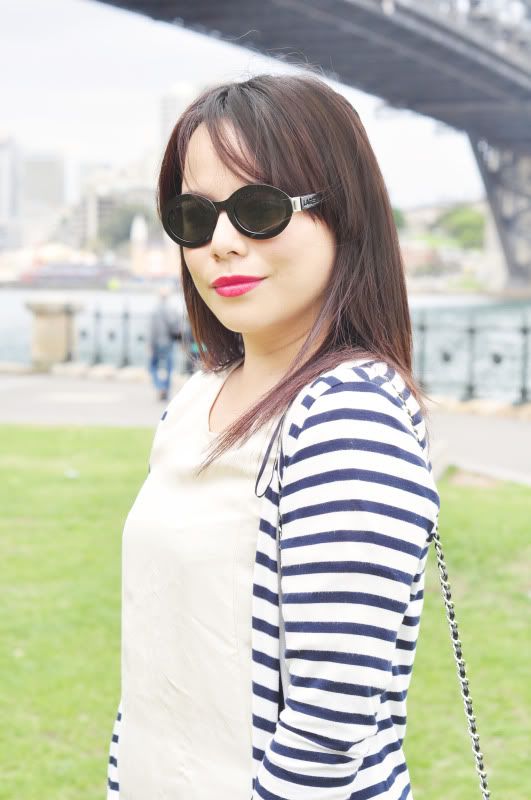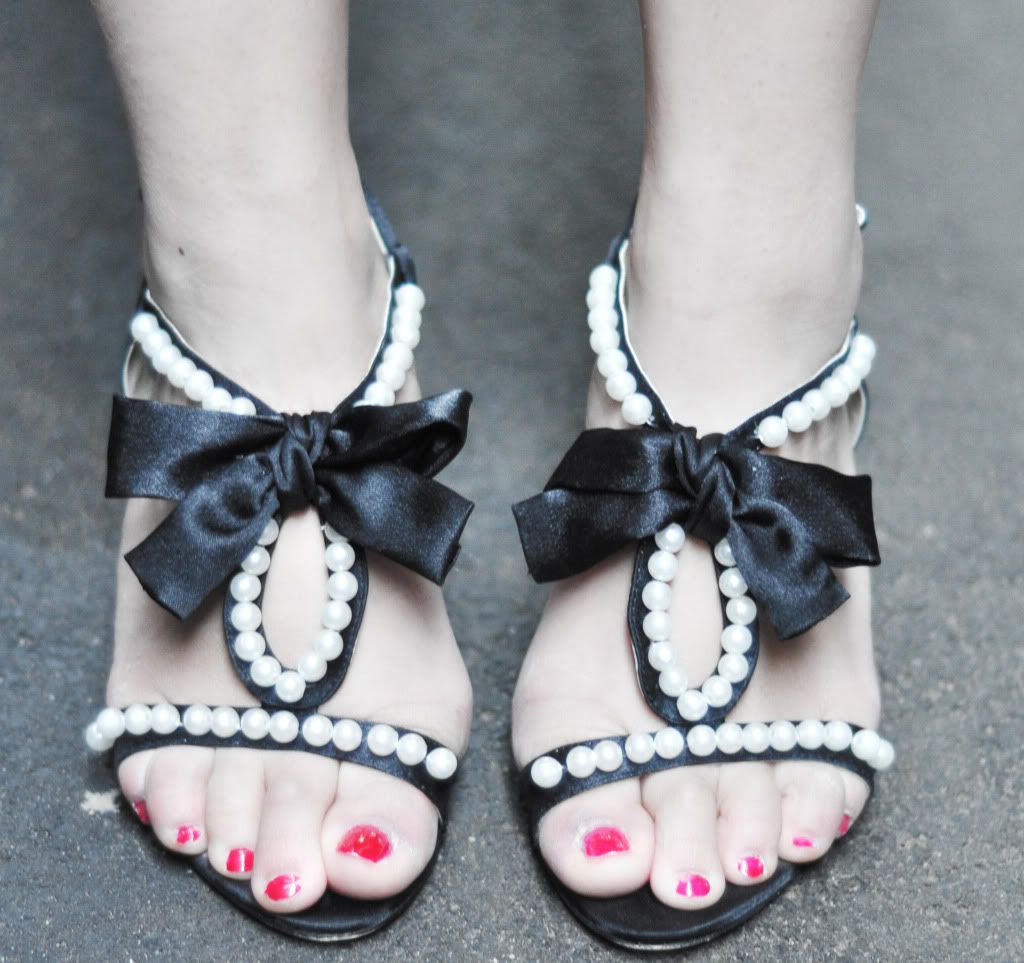 Breton stripes have been popular in the UK and America ever since the 1950s. With an unmistakable sprinkling of French chic, the pattern is consistently in style. Chanel cruise collection is all about stripes!
I've been meaning to show these really cute outfit combo. I've worn it a few times now and I'm still in love with it....The stripes, bows and black and white tones...very Coco Chanel. The dress on the inside is made of silk and reminds of a 20's flapper dress because of it's dropped waist. The belt i made from pearl beads and silver camellias, it's suppose to be a necklace but i think looks cool worn as a belt.
and ofcourse finished with a bright lip!